Welcome To Asian Egg Donation, LLC
Asian Egg Donation is a national Asian egg donor agency, offering unique matching services for Intended Parents to select their preferred Asian Egg Donors anywhere in the US. We specialize in providing an Asian Egg Donor pool by recruiting highly qualified donors between the ages of 20 to 30 with various Asian cultures and ethnic backgrounds.
We offer one of the largest Asian Egg Donor pools with over 200 donor selections nationwide. Our multicultural and multilingual staff members work closely with our Recipients to find their ideal AsianEgg Donors. We make every effort to accomplish the donor matching process with ease and comfort for both the Recipient and Donor.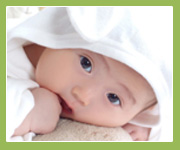 Licensed by NY State Department of Health
ASRM affiliated Egg Donor Program
Washington Post Article on Asian Egg Donation